Handmade Pasta
From start to finish, we weigh, beat, knead, fill, shape and cut our pasta completely from scratch. Taking care to produce the most authentic taste, everyday.
Locally Sourced Meat & Fish
Ensuring the highest quality and aligning with our beliefs in the importance of supporting local businesses. We only source our meat and fish from local butchers and fishmongers.
Uniquely Sardinian Wines
Thanks to Sarda Wines. Our restaurant is always well stocked with the finest, award-winning wines that Sardinia has to offer.
Something for everyone
Browse our extensive menu. We have taken great care to provide something for everyone, including your classic Italian favourites plus some unique Sardinian dishes with our own special twist.
Pre-Theatre Lunch
Two courses of our most popular dishes, served from 12pm – 7pm for just £16.95.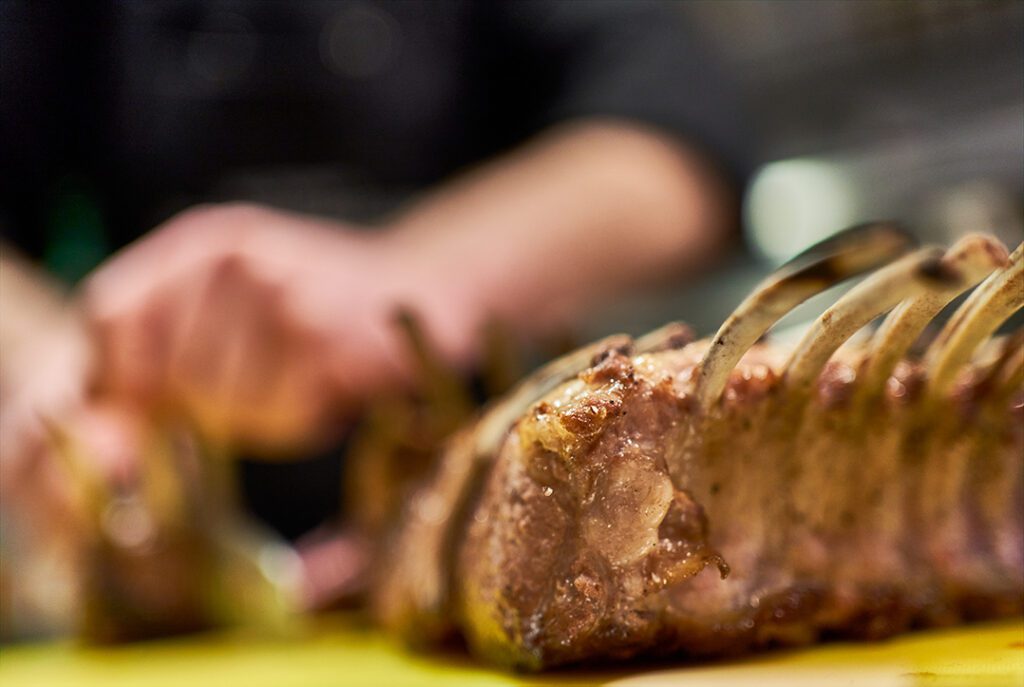 A La Carte
Traditional Italian & Sardinian Dishes, using daily deliveries of high quality meat, fish, vegetables & fresh pasta made on site.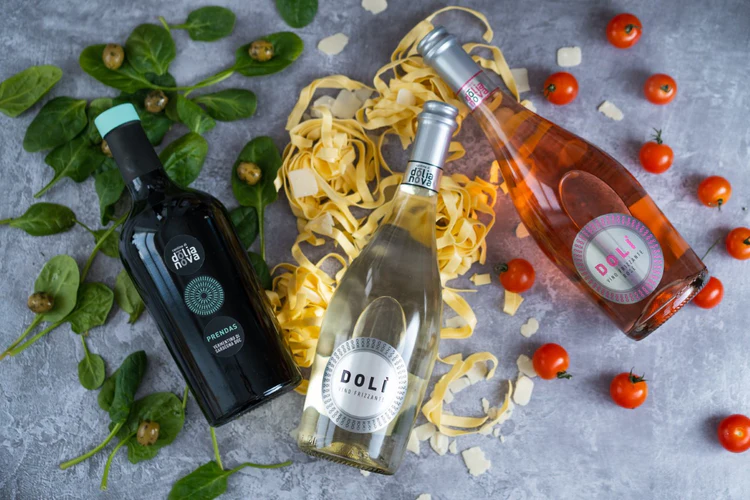 Wine & Drinks
Explore our award-winning Sardinian wine.
Join us for any occasion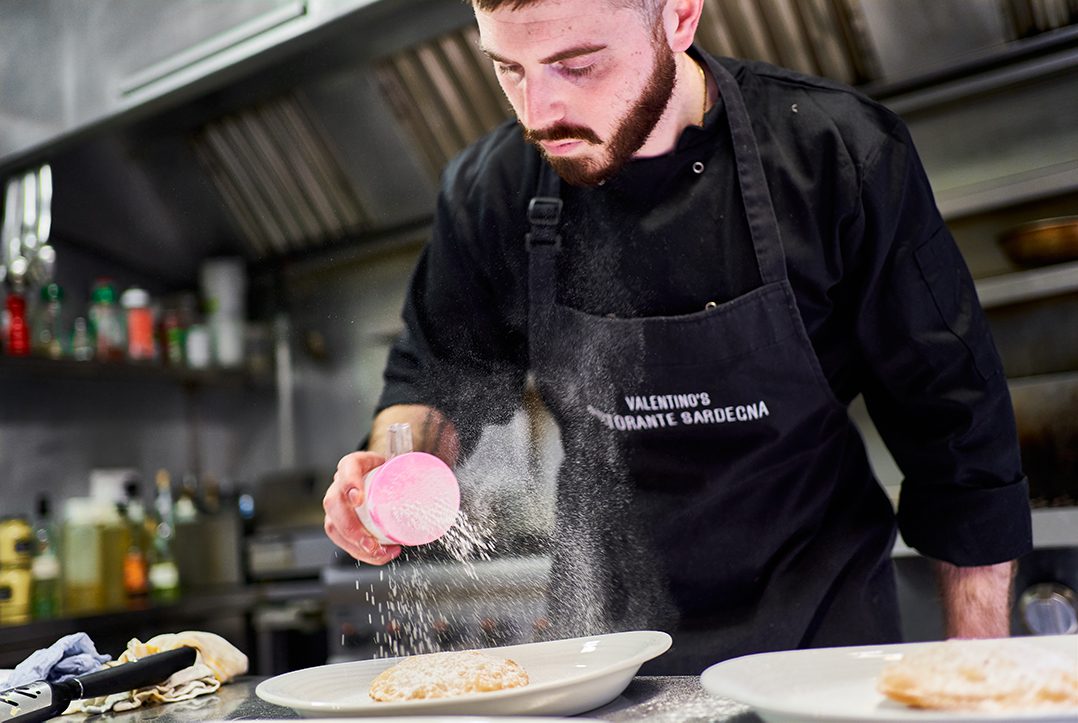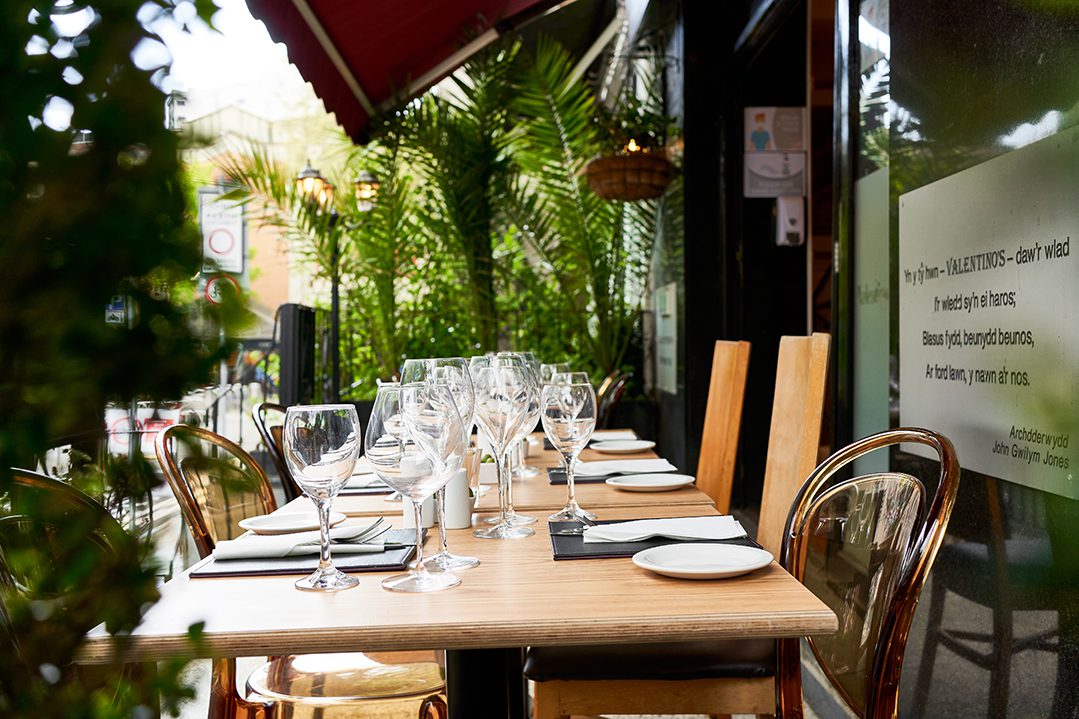 Popular this month
7-9 Hour Roasted Belly Pork
Slow roasted belly pork, honey & mustard glaze, buttery mashed potato, tender-stem broccoli
Ragu di Manzo
Tagliatelle, beef ragu, tomato sugo, fresh basil
Culurgiones di Ragu
Beetroot infused-dough Sardinian ravioli, short rib beef ragu filling, parmesan sauce, baked-parmesan flakes, basil infused oil
Risotto ai Funghi
Arborio rice, wild & chestnut mushrooms, porcini mushrooms, fresh parsley
Salmon
Salmon fillet, lemon, roasted thyme celeriac, celeriac puree, tender-stem broccoli
Our Customers
Was recommended by a colleague and wasn't disappointed. Probably the best meal I can remember, absolutely stunning food. Service was brilliant and friendly and the place has a great ambiance. A real treat.
Robert Berry
If you're looking for a restaurant in Cardiff that values its customers then Valentino's is the place for you. From an extensive menu offering exquisite freshly cooked food, to attentive, friendly, fabulous staff through to an overall wonderful ambience. We had the perfect evening, and as for the sharing dessert platter … scumptious! Kudos all at Valentino's, can't wait to visit again soon.
Sue D
Enjoyed a delicious meal with exceptional service! We arrived with no reservation and they were very welcoming and accommodating. So glad we decided to try Valentino's!
John Myres